Axisflying ELRS Thor TX Pro 2.4GHz 10-1000mW Micro Module
The Axisflying Thor TX Pro Combo is a fully-featured ELRS micro TX module for pilots wanting the best possible experience on ELRS.
The Thor TX Pro does not skimp on quality. Built with a robust exterior made with aluminum, the module feels solid.
There is a storage bay in the to put receivers when not in use.
The Thor TX Pro can dish out up to 1W of output power due to the well-designed case and active cooling fan.
The XT30 input port allows you to power the module externally so you don't drain your radio battery.
The LCD screen allows for easy parameter changes on the fly!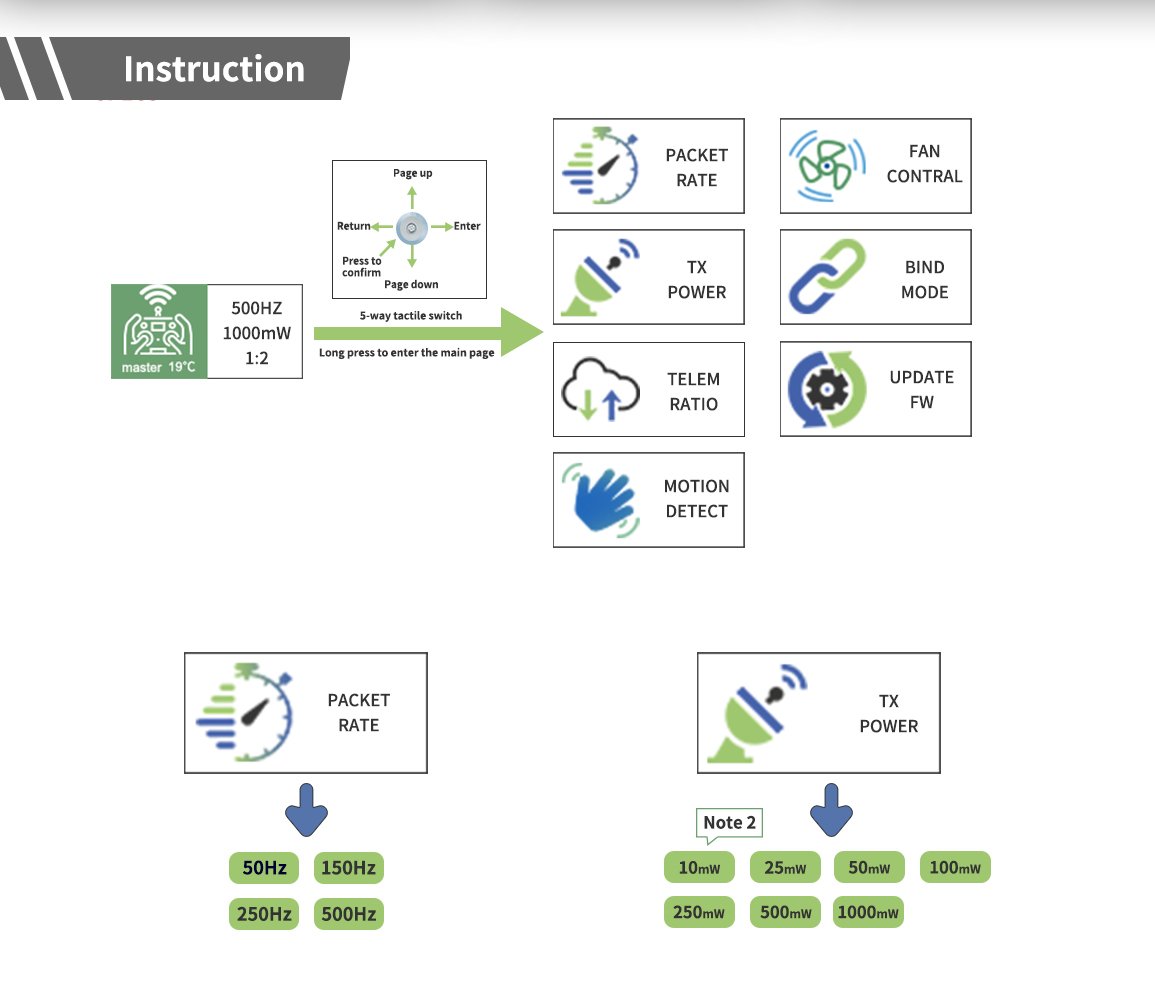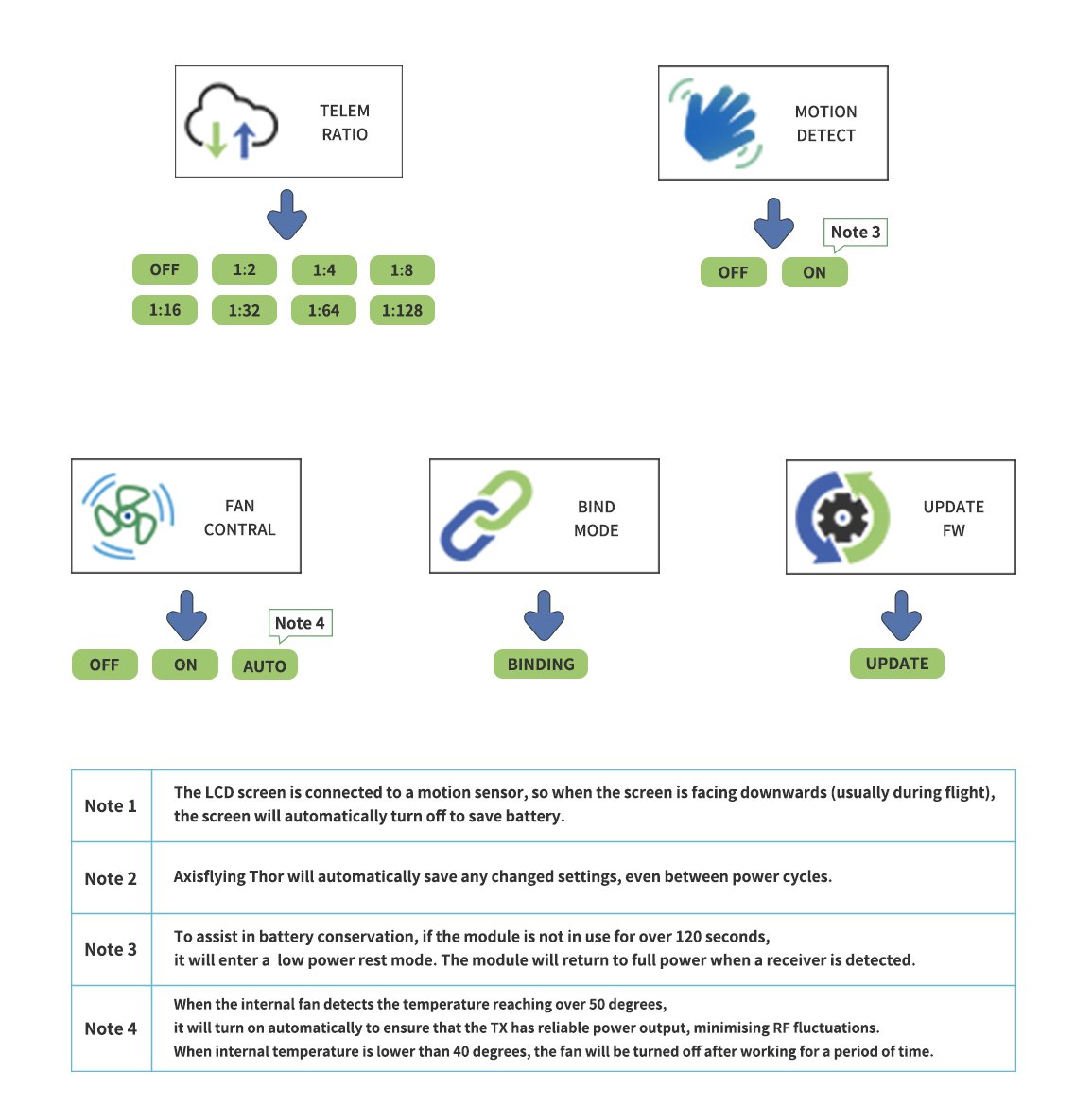 Specifications:
XT30 port: 7V~21V, DOES NOT support 6S or above battery voltage
RF output power: 25mW/50mW/100mW/250mW/500mW/1000mW
Packet refresh rate: 50Hz/150Hz/250Hz/500Hz
Storage Box Size: 29x29x15.5mm
Frequency band: 2.4GHz ISM
Weight (Including JR): ~105g
automatic or active cooling
Dimensions: 87x55x15mm
Input voltage: 5V~12V
Wi-Fi update capable
USB port: Type-C
WIRING PINOUT:
Receiver protocol: Serial-based receiver – CRSF
Receiver RX — FC UART_TX for Telemetry
Receiver TX — FC UART_RX for Control
Receiver 5V — FC 5V or 4v5
Receiver G — FC GND
Includes:
1x Axisflying ELRS 2.4G Thor TX Pro 10-1000mW Micro TX module
1x Axisflying 2.4G Antenna (for Transmitter)
1x Axisflying Micro JR Bay adapter
Note: Please assemble the antenna before power on. Otherwise, the PA chip in the Micro TX module will be damaged permanently. 
Note: Please DO NOT use a 6S or above battery to power up the TX module via XT30 port. Otherwise, the power supply chip in the TX module can be damaged permanently.