Hubsan Zino Mini SE
249gm Lightweight & Foldable Design
Up to 45 Minutes of Flight Time
6KM Remote Control Distance
Supports 4K30 Video
1/2.6" CMOS sensor
Hubsan Syncleas.2.0 1080P/30fps 2Mbps 6 KM
Up to 3 x digital Zoom
Optical-flow night light
Al tracking Mode
Hubsan Zino Mini SE
The Hubsan Zino Mini SE is designed to create the perfect balance between lightweight portability and hi-tech functionality. Weighing in at just 249 grams, the Zino Mini SE is easy to transport and is capable of taking off with ease. Additionally, the removable battery ensures that you can keep your drone in the air for up to 45 minutes at a time!
Despite its foldable design, low weight, and small size, the Zino Mini SE is packed with some of the most advanced remote control capabilities. It can be controlled remotely up to a distance of 6 kilometers, which means that you don't have to worry about suddenly losing control of your drone while it's in flight (even if you're far away).
If you want to use your drone to take photos or record videos, the Hubsan Zino Mini SE is an excellent choice. The standard 1080P/30fps video feedback ensures that you'll always get a crystal-clear image, while the camera supports 4K30 HD video recordings. Additionally, you don't have to worry if the drone is far away from the subject of your video, as the camera includes 3x digital zoom. Even if the lighting is not ideal, you can still see your surroundings thanks to the Zino Mini SE's optical-flow night light.
Once you've finished flying for the day (or night), the Hubsan Zino Mini SE makes it easy to connect and upload the contents of your adventures to just about any device. It is compatible with both iOS and Android systems, which makes it easy to share and store files in a matter of minutes. You can also quickly get software updates by connecting your drone to an Internet device via Lightning, Micro-USB, or USB Type-C connections.
Finally, it's important to remember that Hubsan offers various iterations of the Zino Mini SE based on your specific needs and budget. You can get the standard version with one battery or upgrade to a version with two batteries, a carrying bag, and the Intelligent Battery Management device. If you want to enjoy even more flight time, you can upgrade further to the Zino Mini SE with three or even four extra batteries.
Are you interested in acquiring one of the best drones on the market at a competitive price? if so, be sure to check out the Hubsan Zino Mini SE and get ready for your next big adventure in remote control flight!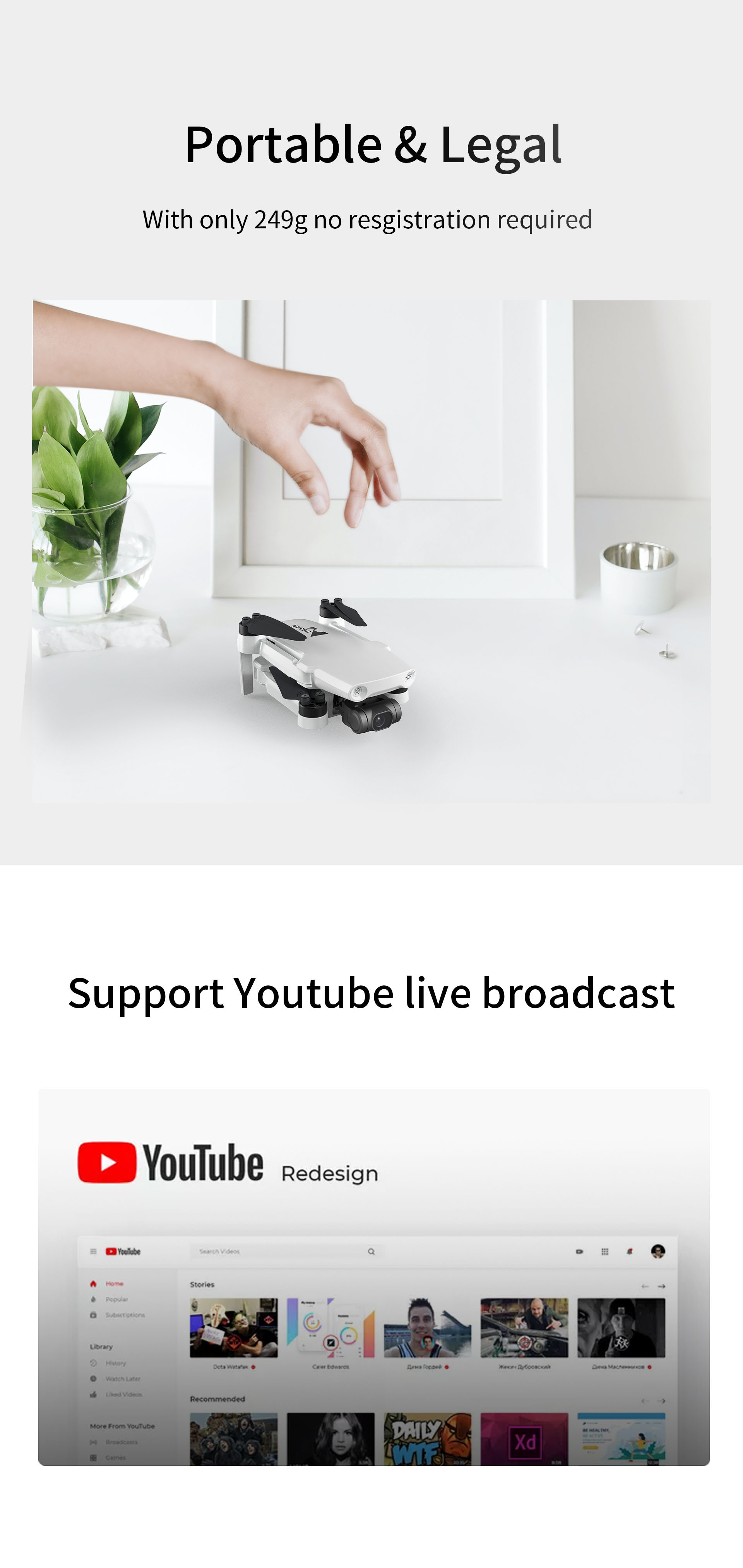 2 autres produits dans la même catégorie: